Safety Eyewears are specially designed glasses to protect your vision while doing some sophisticated job that needs your extra eye care. Many times these glasses are prescribed by an Optometrist. Medically it is suggested that one should go for an eye checkup at least once in 12 months.
You will be shocked to know that 20,000 workers injure their eyes while working every year, according to the U.S. Bureau of Labor Statistics. Now you know why prescription safety glasses are important.
What Will Happen If You Will Not Replace Your Old Pair Of Safety Eyewear?
Here are the three most hazardous consequences of not replacing your old pair of safety eyewear –
Working near harmful fluids, chemicals, and poisonous glasses without a new pair of safety glasses can lead to permanent eye disease.

American National Standard Institute (ANSI Z87+) and Occupational Safety Health Administration (OSHA) update guidelines in a particular period; in this manner, your old glasses may not follow these.

In the trendy fashion world, you may sound uncool without those stylish pairs of new prescription safety glasses.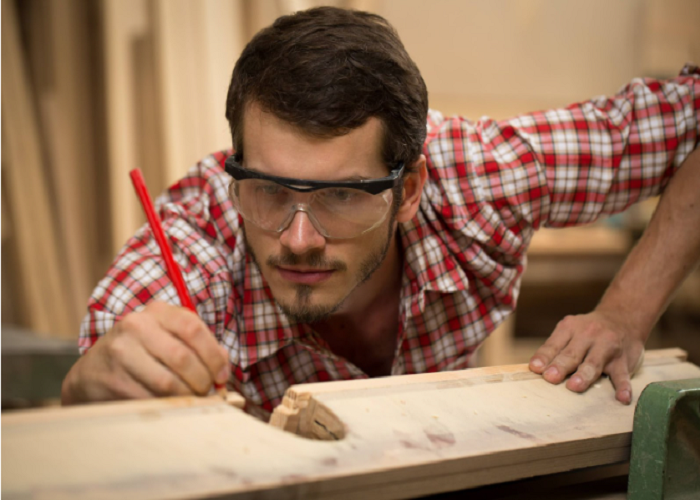 Why Is It Important To Constantly Replace Safety Glasses?
Now, as you know all about it, let us know why it is so important to constantly replace safety glasses; here are five facts –
1. To Work Properly
Every commodity has its life span, so and is eyewear's period till when it works well. With time it gets damaged by scratches, removal of frame color, etc. 
If you do not replace your old pair of glasses, the blurry vision offered by it will not be enough to see clearly. With unclear eyesight, you will not be able to survive at your workplace. As those rough-tough industry workers need all your attention, you would surely not want to fall behind because of your old pair of eyewear.
2. To Avoid Eye Injury
While working in a factory where there is heavy machinery used, with that, you need to work near hazardous chemicals. Constantly you touch chemicals that are not healthy for your body. Eyes are already very sensitive; they need extra care. 
In such a case covering your eyes with damaged eye protection takes you towards higher risk zones. In the worst-case scenario, even a minor eye injury might result in permanent eye damage.
3. To Follow Safety Norms
Every firm has its ethics and values on how to treat its employees. The Government of the USA also keeps an eye on labor laws.       
These safety norms keep changing according to the developing model of working of the company. With this, the safety norms for working staff also change.
If you are a workaholic and love to work, you must update your skills and what all needed for promotions at the workplace.
With the changing model, the most important one can be upgrading your safety gear which importantly includes eyewear. At CA Glasses, you will find glasses for fulfilling your every need.
4. To Feel Comfortable With Your Glasses
 Quality and comfort go hand in hand. Old eyewear gets damaged, the color of its frame starts fading, and with that, the small pads which touch your nose start getting turned.
These damages are more than enough to make you feel uncomfortable with your glasses. Also, as time changes, your taste also changes, and you can't manage your old taste for spectacles.
The ever-growing fashion market all over the world offers a wide variety of options for safety glasses. An old style of your glasses can also make you not so comfortable.
5. To avoid dis-ease caused by changes in prescription
Prescription Safety Glasses are more delicate, and they need more attention. If you are neglecting it, you are neglecting your eye health.
If eye experts have suggested a particular type of eyeglass to you, that means you need extra consciousness with that comes constant upgradation.
If you are constantly working with particular safety eyewear, they get damaged by sweat, by fluids from the working area.
All this can impact your sensitive eyes. That is why it is suggested to replace your prescription safety eyewear constantly.
Conclusion
To keep your eyes safer, you must constantly replace your safety eyewear. If you are looking for a perfect fit safety eyewear. CA Glasses have a large variety of glasses, and with that, they are certified and work under pocket-friendly rates.